THE FINTECH ERA
Technology and digitalisation are transforming the way in which the financial sector is operating. Innovative applications of digital technology for financial services, are being used to alter the interface between financial consumers and service providers and are helping to improve communication with consumers and increase their engagement.
Banking is being transformed from being based in physical branches to using information technology  and big data.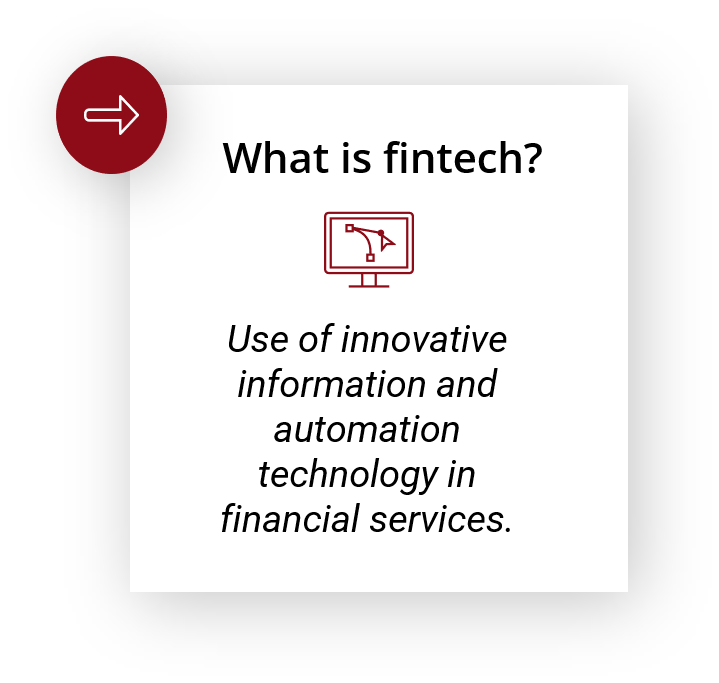 NEW REGULATIONS FOR THE FINTECH MARKET
1.Payment Services Directive (PSD2)
The implementation of the payment services Directive (Directive (EU) 2015/2366, commonly referred to as PSD2) which was transposed into Greek legislation with Law 4537/2018 set in motion a significant part of financial innovation activities. PSD2 is perceived as an enabler of new and innovative payment solutions taking advantage of open finance APIs, as well as DLT, AI and other technologies. In other words, the PSD2 supports innovation and competition in retail payments and enhances the security of payment transactions and the protection of consumer data.
Entities all over Europe are exploring ways to disrpupt the market and offer competitive financial products or services,. As a result, a growing number of entities have shown interest in obtaining authorisation as payment or e-money institutions.  
 The 2015 EU Payment Services Directive II (PSD2) is a regulation that aims to enhance competition by granting open access to certain types of customer banking data for nonbank licensed providers of payment initiation services and account information services.
2. AML5 / 5th Anti-Money Laundering Directive (AML5)
 AML5 that came into force on 9 July 2018 is to be implemented by Member States by 10th January 2020.. The implementation of AML5 is of interest to the payment and FinTech industry especially with regards to the changes regarding electronic money and cryptocurrencies.
3. EIDAS / Electronic identification and trust services for electronic transactions in the internal market
eIDAS entered into force in July 2016 eIDAS entered into force in July 2016 and has a technical background and specific stipulations on electronic identification solutions; a technical framework for validation solutions.
eIDAS Regulation, ensures that people and businesses can use their own national electronic identification schemes (eIDs) to access public services in other EU countries and creates an European internal market for electronic trust services:
electronic signatures,
electronic seals,
time stamp,
electronic delivery service
website authentication.
FINTECH SERVICES: E-MONEY & PAYMENTS INSTITUTIONS
Electronic Money Institutions (EMIs). Electronic money, also known as "e-money", is stored electronically, usually in an online wallet or on a prepaid card and is used to make payments for goods and services.
Authorised payment institutions (APIs). APIs provide a range of regulated payment services. A type of API you could use may be a money remitter, which send money around the world.
Small payment or e-money institutions (SPIs) and (sEMIs). SPIs or sEMIs can provide the same services as APIs or EMIs, but handle much smaller amounts of money. As a result, there are fewer rules that SPIs need to follow.
Electronic Money or Payment Agents or Distributors (EMD/PSD Agent). EMD/PSD Agents or Distributor are firms that can act on behalf of another firm (its principal) that is authorized or registered by the competent authority as a payment or e-money institution.
The Solution:
Idea Stage: We understand the components of your Fintech technology solutions and liaise with the Fintech Hub of the regulators
Compliance Stage: We identify the compliance and legal framework applicable to your Fintech technology solutions in areas such for EMIs, APIs, SPIs, sEMIs and the PSD/EMD agents
Legal Stage: We answer your legal questions upon the regulations applicable.

(a) Are your Fintech Services regulated or not? What are your obligations and responsibilities?
(b)Does the provision of your Fintech Services require a passport, notification or authorization or not? Which is the competent authority?
Implementation Stage: We offer a one-stop shop approach and provide a controlled and safe environment:

We complete the notification and/or authorization process towards the authorities, if required and help you set-up your business
We draft the policies and manuals applicable to your services towards the implementation and operation of your Fintech services