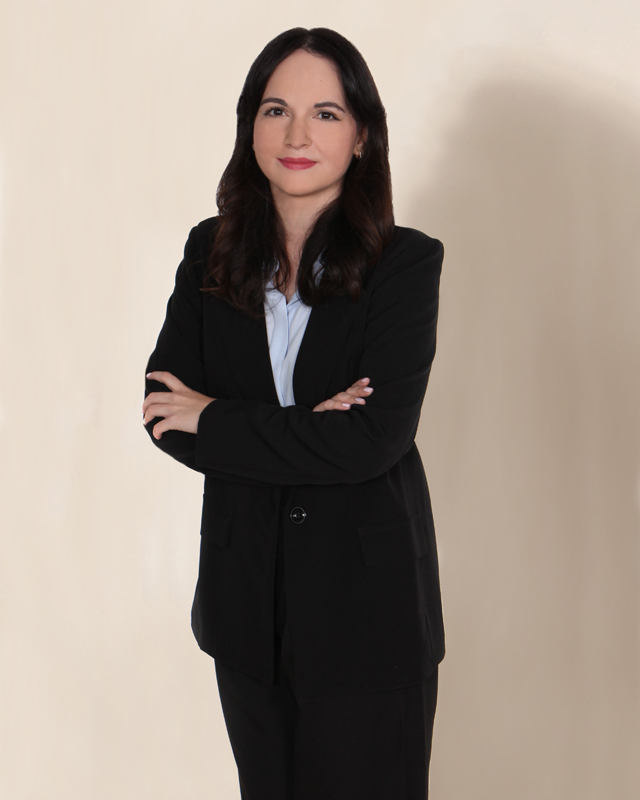 E-mail:

iro.katrachoura@gr.AndersenLegal.com
Phone:
(+30) 210 3626971
Iro Katrachoura
Associate
Iro Katrachoura is a qualified lawyer, member of the Thessaloniki Bar Association. She graduated from the Faculty of Law of the Aristotle University of Thessaloniki and she holds a Master's Degree with a focus on European Law from the Faculty of Law of the Democritus University of Thrace. Her interest is mainly focused on the fields of EU Law, Data Protection legislation and Compliance.
Prior to joining the firm, Iro worked as a Data Protection and Anti-Fraud Support Officer for the European Joint Undertaking for ITER and the Development of Fusion Energy in Spain, where she gained invaluable knowledge and experience in the European and Data Protection Law, the compliance with the EU's Data Protection Regulation and the European Institutional framework.
She has also worked as a trainee at the Embassy of Greece in Brussels and practiced law in Thessaloniki, where she gained significant experience in civil, corporate and family law
EDUCATION
Law Degree, Aristotle University of Thessaloniki, Faculty of Law
Master's Degree in South-Eastern European Studies – Legal Expertise (International Studies), Democritus University of Thrace, Faculty of Law
Mini MBA, International Business Management Institute
PRACTICES
EU Law
Compliance and Data Protection
ADMISSIONS
Thessaloniki Bar Association
CERTIFICATIONS
Training of Data Protection Officers and Compliance with the GDPR – DPO Certification, Aristotle University of Thessaloniki
Course for Implementers of the Europrivacy Certification Scheme, Europrivacy Academy
LANGUAGES
Greek
English
French
German
Spanish
PUBLICATIONS
Case Law Overview of the Court of Justice of the European Union on asylum and migration issues of third-country nationals, Immigration Law Review, Issues 20,21,22,23