Be part of a premier organization
At Andersen Legal, we have assembled a unique group of talented individuals who share a common vision to be the "Best of the Best".
Our People
People matter. Their creativity is the fuel that drives us. Who does the work makes all the difference. We're good to each other but tough on ourselves. Always striving and never settling for second best. Always willing to go the extra mile for our clients. We are imaginative and creative. We go further together even when it may be quicker or easier to go alone. If the plan doesn't work, we change the plan – but never the goal. We know that together everyone achieves more. This is how we do business.
Common Mindset
Andersen Legal knowns it's our hardworking, dedicated, enthusiastic associates that make this firm so great! We appreciate their kind words about their experiences at Andersen Legal.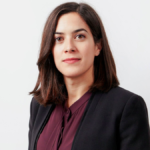 Kleio Kondi
Associate
It's been almost three years with Andersen Legal Greece; an intensive and compact time period full of transitions, challenges and surprises. A place to be for a law practitioner eager to gain first-hand experience across a wide range of industries and sectors. An opportunity to encounter professionals disposing diverse backgrounds and experiences. The collaboration of these professionals results into the emergence of a new dimension of the law profession, currently departing from its conventional concept, while still remaining original and flexible to the market's current trends and needs.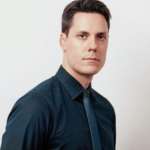 Nicholas Zelios
Senior Associate
Working at Andersen Legal has been very satisfying. This enjoyable, varied and challenging work brought me into close contact with key clients, trying to meet their evolving demands in an everchanging era. At the same time, the company set a new benchmark in the legal industry by focusing on research and development of legal tools & innovations, giving me a chance to be a part of it and supporting me in setting my goals.
I am proud to be part of a professional team and to cooperate with great colleagues in a company with a worldwide reputation like Andersen.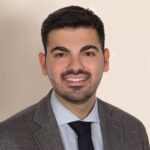 Yiannis Ragkos
Junior Associate
Having completed a year and a half  at Andersen Legal, I would say that the professional experiences that I have already gained correspond to a much longer working time. Having had daily interaction with experienced professionals and large firms in a variety of practice areas has helped me to develop my skills as a legal practitioner. At Andersen Legal I have been fortunate to be part of the employment team which is characterized for its passion, teamwork and hard work in every challenging task it is asked to carry out.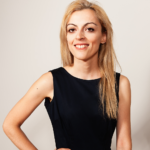 Giouli Menti
Senior Associate
Taking on challenging tasks for important clients and successfully completing them in collaboration with my highly qualified colleagues at Andersen Legal, while keeping an eye on the latest legislation and case law, have enabled me to notably improve my craft and hopefully contribute to the growth of the efficient practice established by the firm.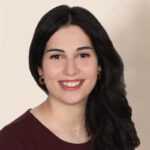 Evgenia Apostolopoulou
Associate
Working at Andresen Legal has been an intensive and compact period, full of experience. Taking on challenging tasks for important clients and successfully completing them is one of the most satisfying aspects of my collaboration with highly qualified colleagues at Andersen Legal. I have learned to value open communication, information sharing and inclusive decision making. I trust that I will continue to further develop my skills and broaden my experience through participation in challenging projects, while keeping an eye on the latest legislation and case law; and ensuring the delivery of best-in-class service in a seamless and consistent manner.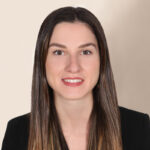 Climentini Andreadi
Associate
Being a member of the Andersen Legal team has been a new and challenging experience for me. Working with people who stand out for their character, knowledge and professional skills, dealing with a variety of interesting and demanding cases, contributing to our firm's provision of high quality legal services that helps our clients satisfy their needs and achieve their goals, led me to be more passionate about my job, more creative, take initiatives, expand my knowledge and this combination brought me a step closer to my personal and professional development.
Wizards Wanted
We are growing quickly, and now is the time to join a firm shaping tomorrow's generation of Greek professionals. We embrace change as an opportunity. We do what's right, even when it's not easy. And we measure what's valued, rather than only valuing what's measured.