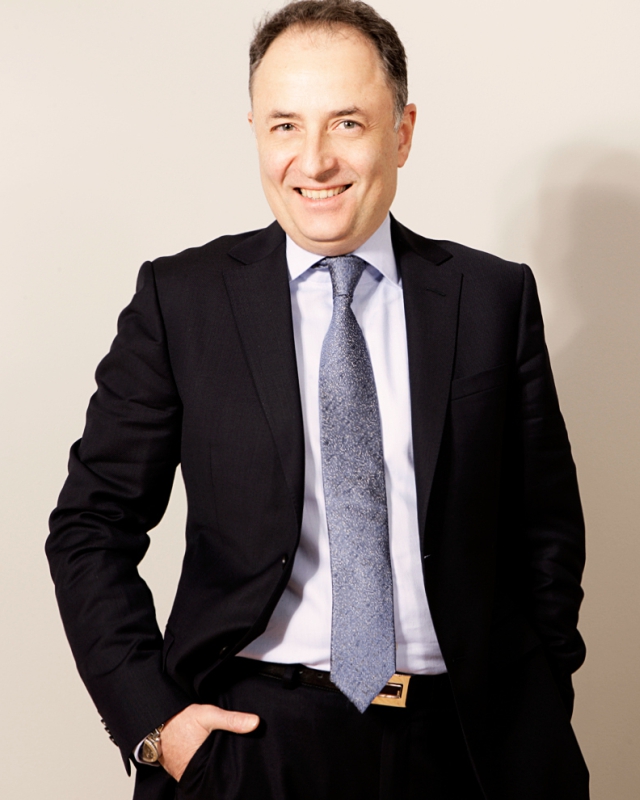 E-mail:

themistoklis.giannakopoulos@gr.AndersenLegal.com
Phone:
(+30) 210 3626971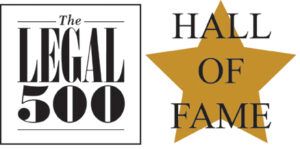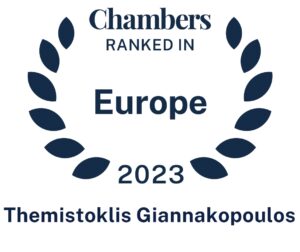 Themistoklis Giannakopoulos
Partner
Dr. Themistoklis K. Giannakopoulos co-heads our market-leading TMT practice (ranked top-tier by the Legal 500).
Prior to this role, he acted as a Senior Counsel and Head of Regulatory at Vodafone in Greece. Themistoklis led a team of 40 individuals which worked on coordinating the company's regulatory functions.
He was also the regulatory face of the company, interacting with Greek ministries and other regulatory authorities (including supranational EU bodies).
His successes at his prior firm included concluding the network sharing agreement between the firm and another; advising on the legislative framework governing base-station licensing; the acquisition of hol; and completion of a digital dividend spectrum auction. In 2008, Themistoklis was the Chief Legal Counsel and one of the principal negotiators in one of the largest Greek telecoms transactions of recent years.
His experience on the enforcement side of regulation includes tenures as an internal legal advisor at the National Telecommunications and Posts Commission (EETT) and as a trainee at the EU Commission's competition arm. This experience gave him remarkable insight into the regulatory process.
He was also responsible for enforcement of competition rules and final decisions regarding e-communications companies, where he helped to create the framework for liberalization of the EU telecoms market.
EDUCATION
LL.B., School of Law, University of Athens, Greece
Erasmus (EU Law), Leiden University, The Netherlands
LL.M., International and Commercial Law, University of Kent at Canterbury, UK
Ph.D. on EU Competition Law, European University Institute,  Florence, Italy
PRACTICES
Telecommunications, Media and Technology (TMT)
Compliance (including GDPR) & Corporate Governance
Antitrust, Competition & Regulatory
Corporate & Commercial
EU Law
Gaming Law
Energy Law
ADMISSIONS
Member of the Athens Bar Association
Former member of the BoD of the American-Hellenic Chamber of Commerce
RECOMMENDATIONS
Ranked in Chambers & Partners Edition 2020-2023
Recommended Lawyer for Telecommunications, Media & Technology by "The Legal 500" – Hall of Fame
Legal 500 EMEA – 2023 Edition
"Partner Dr. Themistoklis Giannakopoulos: Excellent legal counsel by all means. Experienced and knowledgeable, unmatched in the TMT sector, excellent communications and negotiations skills, available whenever necessary including out of office hours and holidays, innovative, problem-solver, treating our business as his own business."
Legal 500 EMEA – 2022 Edition
"Themistoklis Giannakopoulos is an excellent legal counsel in every way. He is experienced and knowledgeable (unmatched in the TMT sector, in our opinion), has excellent communication and negotiation skills, is available whenever necessary'"
Legal 500 EMEA – 2018 Edition
"Themistoklis Giannakopoulos impresses with his dedication and proactive approach'"
Chambers and Partners – 2022 Edition
"He is devoted to providing goal-oriented provisions and is flexible in adjusting the specs of his advice"
Chambers and Partners – 2021 Edition
He receives extensive praise for his GDPR expertise, with a source attesting that "he is easy to deal with and has extensive knowledge of telecommunications law in Greece."
Chambers and Partners – 2020 Edition
"Themistoklis Giannakopoulos is recognised for his knowledge in data protection topics. Clients say: "He has tremendous experience in GDPR matters."
LANGUAGES
PUBLICATIONS
Safeguarding Companies' Rights in Competition and Anti-Dumping/Anti-Subsidies Proceedings, (2004), and 2nd ed., (2011), Kluwer Law International
A Concise Guide to EU Anti-Dumping/Anti-Subsidies Procedures (2006), Kluwer Law International
Commentary on Competition Law in Greece (2007, 2010, 2011, 2013, and 2014, 2015, 2016, 2018, 2019, 2020 (forthcoming), Kluwer Law International
Various articles on competition legal issues, (i.e. 'Price squeeze and other abuses of dominance in the Greek e-communications market: The approach of the national e-communications Commission and the administrative Court of Appeals of Athens', 2011, European Competition Law Review, 32, Issue 9, pp. 27-40.