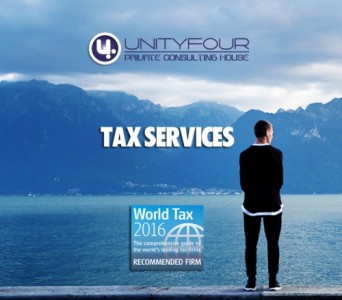 UnityFour, is recommended as a Leading Tax Consulting  Firm   for Greece by the  "The World tax 2016" directory.
The World Tax 2016, International Tax Review's directory is the guide to the world's leading tax law and accounting practices. It is based on external research with advisers and clients by specialists tax journalists.
World Tax is the foremost publication of its kind to focus on the leading firms for tax advice around the world. This Directory is a key resource in assisting tax executives with locating specialist advice offered in more than 80 jurisdictions globally.
To read more on the World Tax 2016 Directory and rankings, please click here.